PLEASE DON'T IGNORE THIS MESSAGE!!!!
DON'T LEAVE THIS PAGE BEFORE TAKING ACTION.
YOU WILL NOT SEE THIS OFFER AGAIN IF YOU CLOSE THE PAGE.

THIS IS YOUR CHANCE TO GET OUR GROUND-BREAKING AUTOMATION PACKAGE BEFORE THE PRICE INCREASES.

Fully Automate your Sporting Predictor Bets with the Sporting Predictor Bet Automation Package.
"Make Money On True Auto Pilot"
With this unique package you will be able to play our many systems including specially designed Bet Automation Package Only systems that are optimised for bet automation on full autopilot.
Now with many new features, options and the ability to play more methods and sports than ever before. Includes the ability to play HRP UK & IRE, The Greyhound Predictor, HRP USA, HRP Australia and The Football Predictor Systems.
Compatible with Betfair Exchange and BetDaq Exchange
JUST SEE WHAT'S POSSIBLE…
HOW MUCH DO YOU WANT TO EARN?
Consistently Grow Your Bank On Auto-Pilot
Our FavPlacer and Multiples System month after month bring in around 1.5% to 2% average bank increase daily. They have worked consistently month after month.
Although 1.5% profit a day may not sound alot, just use our calculator here to see how much your bank would be after 365 days.
Go on, have a go at putting some figures into the calculator. It will blow your mind.
Your 1st days profits will be small. Your next days betting bank will be slightly bigger and the amount you bet will slightly increase. This will happen day after day and your bank will grow and grow.
The Bet automation package will help you do this without having to lift a finger. In  fact all you have to do is:
Set up the software

Enable the systems

Watch your betting bank grow
THERE ARE A FEW PLACES REMAINING…..DON'T DELAY…
TAKE ACTION NOW AND GET INSTANT ACCESS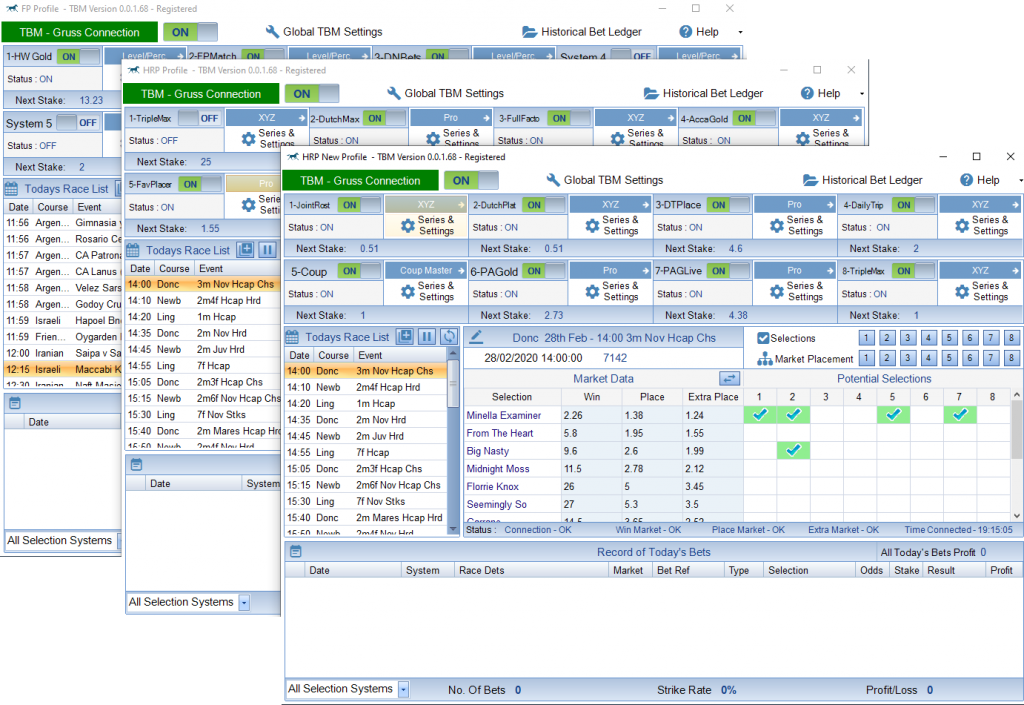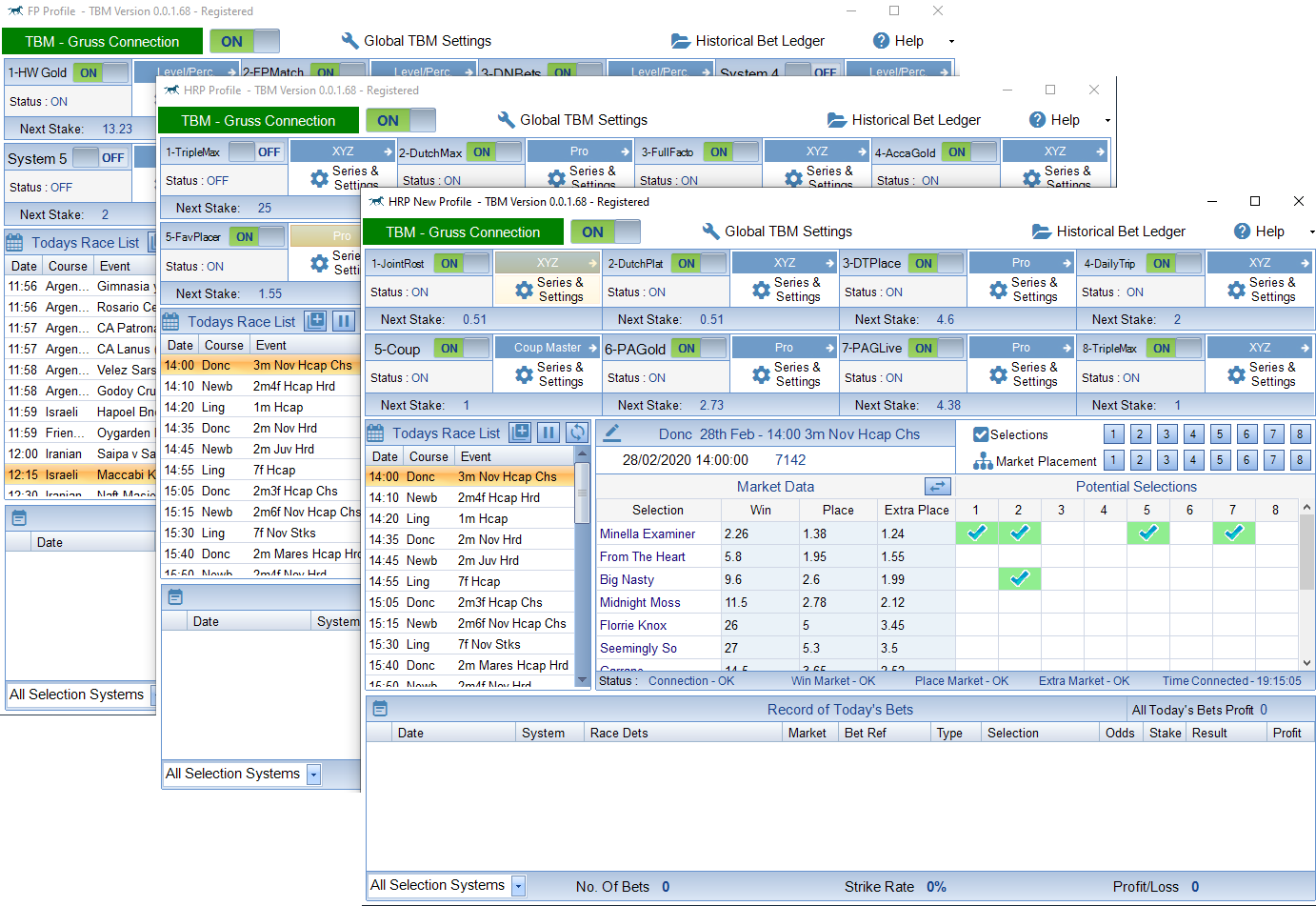 The SP Bet Automation Package
You will receive Bet Automation Selections every day of the year.
All new and updated systems
Continual updates of selections 24 hours a day
Play as many methods as you wish.
Advised staking settings automatically applied
Software requires Windows Operating System. Can be run using a VPS.

£197/Year and requires £20/m subscription for software maintenance
WARNING
This is a strictly limited time offer and maybe removed at any time.
Don't delay….YOU MUST ACT NOW